Symbio Connected Car
The most efficient solution for CarPlay and Android Auto
Symbio Connected Car is a smartphone integration solution supporting CarPlay and Android Auto. Smartphone integration makes it possible to easily connect and use a mobile phone in the car. For example, you can listen to music, get information about which route to take, and use the phone's apps and functions via the car's center display.
Symbio has been working with Apple (CarPlay) and Google (Android Auto) standards and technologies since 2013. First products with Symbio SCC powered smartphone projection started mass production in 2015. Since then, SCC has been delivered and integrated to millions of cars globally.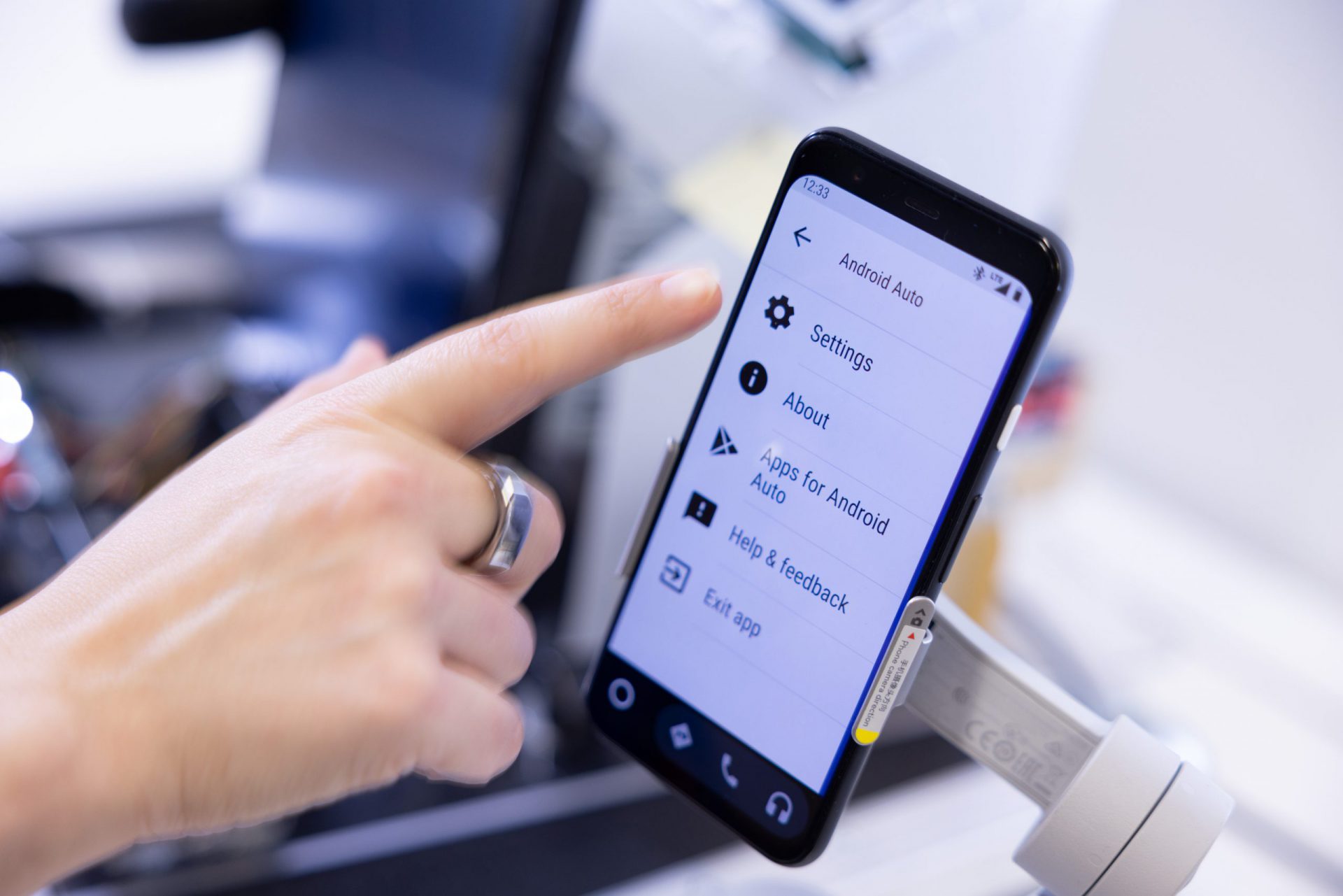 Adaptability
Symbio Connected Car is running on the road on many different hardware and software platforms. SCC architecture and development has platform agnostic approach. Adaptation exists and products have been certified for different operating systems such as Linux, Android, RTOS and WEC7 on many different hardware platforms, for example Renesas, NXP, Telechips and Qualcomm.
Superior smartphone integration supporting CarPlay and Android Auto.
Experienced team
Knowing the specification and the technologies inside-out helps our experienced team to support our customers for the whole lifecycle of product development, from concepting, to integration and certification of CarPlay and Android Auto, in best possible way.
We can help you in the following areas:
Services and solutions for next generation infotainment systems, driver assistance systems and telematics solutions
Prototyping and rapid deployment of new technologies in production systems
Productization and integration services
Performance analysis and optimization services
Automotive telecommunications solutions
Other products