Design Thinking is a way of thinking that combines user centricity, technical feasibility, and business opportunities of an idea. With design thinking you gain deep understanding of your customer's problems and solve them. Design thinking is a great way to avoid the traditional product development challenge: developing a new product or service based on assumptions and ending up in a situation where customers are not interested in buying it.
Create and test ideas in one week.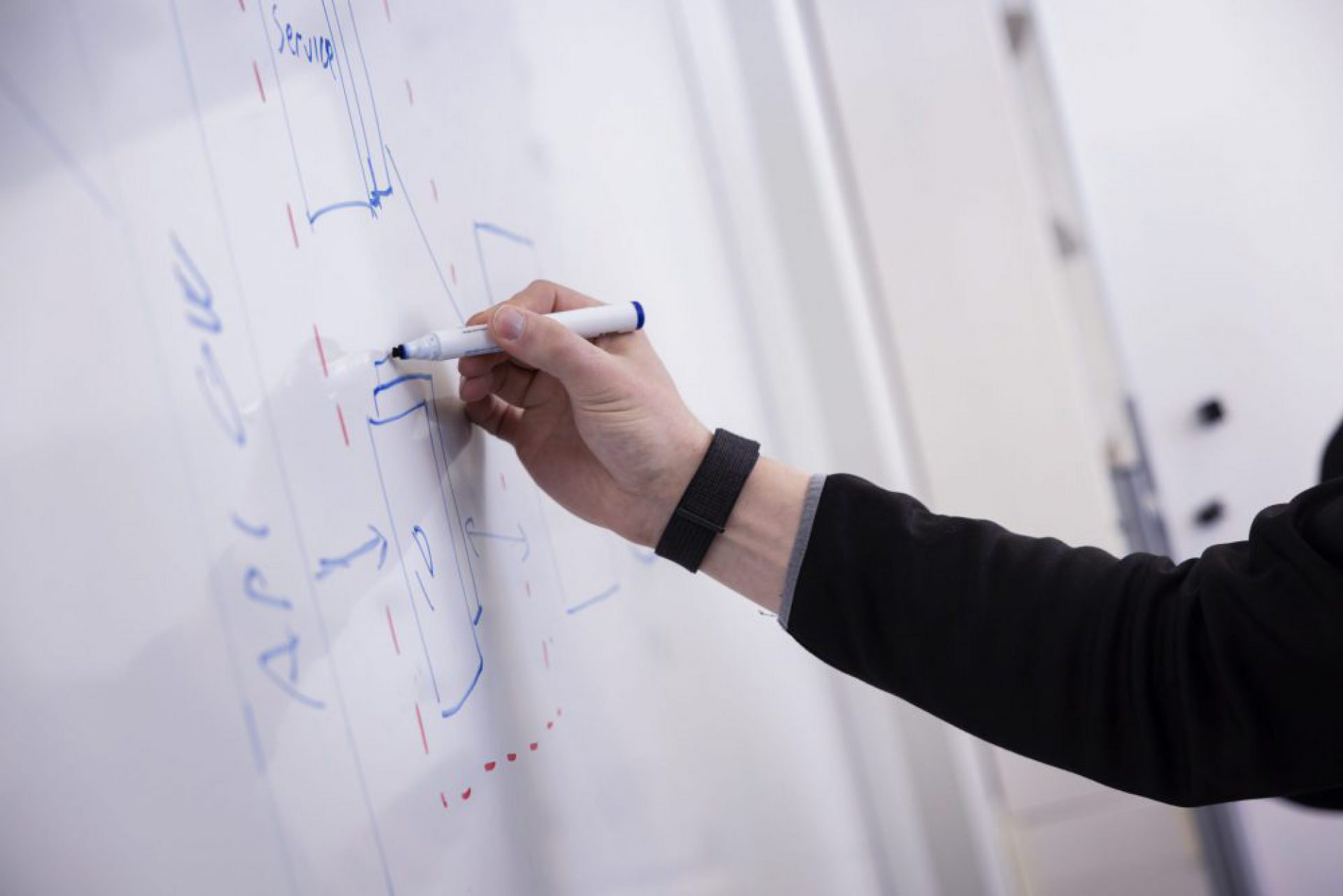 Design Sprint is a tool where you 1) define the problem, 2) create ideas, 3) select the best from the many ideas, 4) create a prototype of it, and 5) test the prototype with users. All this in just one week. Symbio brings a facilitator and a technical expert to the Design Sprint workshop, and they work together with the client in solving the challenge. Design Sprint is suitable for developing products and services as well as business processes.
Find the right problem and the best solution for it.
During the sprint:
You will learn more about your customers
You crystallize the problem
You will quickly find the best solutions
You get genuine feedback from users about your product or service
You commit your team to a solution
Design Sprint can be customized to suit your needs, from a half-day workshop to a full-fledged five-day sprint. We also implement Design Sprint workshops using remote tools. In the remote workshops we use a web-based collaboration platform, which allows participants to work from anywhere in the world.
Prototype brings the idea to life
Design Sprint's goal is to create ideas and customer experiences of which the most promising are implemented into prototypes. Feedback from customers using the prototype confirms the market demand and whether the solution is worth commercializing. Rapid prototypes are implemented without technical functionalities, with methods such as images on a mobile device or on paper. If a lightweight prototype proves to work, a technical prototype, Proof of Concept, can be implemented typically in a few months. Symbio has strong experience in building rapid prototypes and scaling them to quality products. Check out our Design Sprint examples in the articles!
Other products