Working as a QA Trainee at Symbio
Every year Symbio has had an opportunity to employ several students at the later stage of their studies. One of these students is Janne Lampela, who started work at Symbio early 2021 as a QA Trainee. He is a 4th year student from Oulu University of Applied Sciences, studying information technology with software development as his major.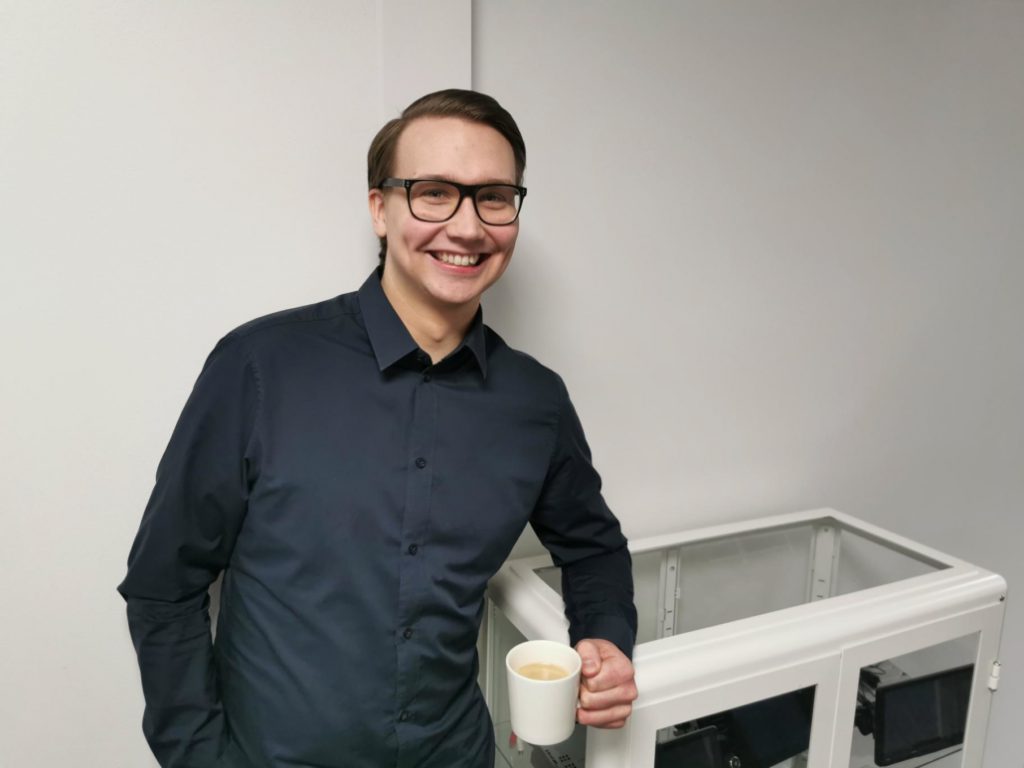 Janne first came across Symbio at the Maalisuora-work life event, organized by his school. Symbio has taken a part to this event for many years as it has been a great way for students and companies to meet and to have informal chats, while companies can present their project opportunities and then take the recruitments further from there.
Janne was also aware that many of his friends had found their project placement from the companies present. Janne had a good chat about Symbio's upcoming projects as well as a QA Trainee position and ended up applying for both. He was invited for an interview.
"I was nervous about the interview and felt like my brain was empty when asked questions. However, it is normal to feel nervous but you should not let the feeling take over. Interviewers are just humans."
Janne started his work at Symbio in early 2021 by completing part of his studies (project course) with us. The work started with getting to know the work role and tasks, going through training for testing and basic testing principles. Since the spring he has been working as a QA Trainee, completing daily tasks, doing manual testing, and working with test and project management tools.
"The work has been very good. My idea of work in this industry was that you sit in the dark corner coding. That's not the case but rather it is working and communicating with colleagues. Everyone is very friendly and helpful. When you face a challenge, there is always help available. The best part has been able to be involved with different projects."
Applying for your first job towards the end of your studies can be nerve-wracking and Janne also recognizes these feelings. He had doubts to whether the studies will offer a good base for work life. Fortunately for him, these thoughts turned out to be untrue. Janne also has some good experiences and tips to share:
"For example, during my studies I did not study testing, but now I have been working with quality assurance for over 8 months and learnt it very well. The workplace will teach you and help you to settle into the role in the beginning. It is important to be active and embrace new information and skills, that will help the transition from studies to work life. No one goes to their first day at work and knows everything already."
When asked why students should apply for Symbio's trainee positions, Janne commented the following:
"Symbio has an excellent work atmosphere, great colleagues, and supportive supervision. You are never left alone, there is always help available and you can talk about anything." In the near future, Janne's goal is to finish his studies and hopefully continue his great work at Symbio.
14.09.2021 | Articles