Symbio pushes the intelligent vehicle into the mainstream
Cars and technologies age at different times: Elysian software keeps the car's infotainment system up-to-date with the driver's mobile phone.
Symbio has announced a new technology that enables car manufacturers to provide cost-effective infotainment systems to their cars. Software named Elysian keeps the system up-to-date with the driver's own cell phone. The news was announced at the world's largest consumer technology event at CES in Las Vegas.
According to Symbio's Chief Innovation Executive Jarkko Kemppainen, technology solves the problem of cars and software aging at different times. The car is a durable and long-lasting device. Good software, however, is never ready, and updates ensure the stability of the software and provide the possibility of introducing new features.
"For the user Elysian offers time-consuming software that is compatible with future applications, even those we still can not imagine. For car manufacturers, on the other hand, Elysian offers cost-effectiveness and risk management. If deficiency in the car is detected when mass production starts, repair costs can be enormous. Remote upgradability removes this risk from the software," says Kemppainen.
"Our solution enables automotive manufacturers to develop also additional services based on order or micropayments."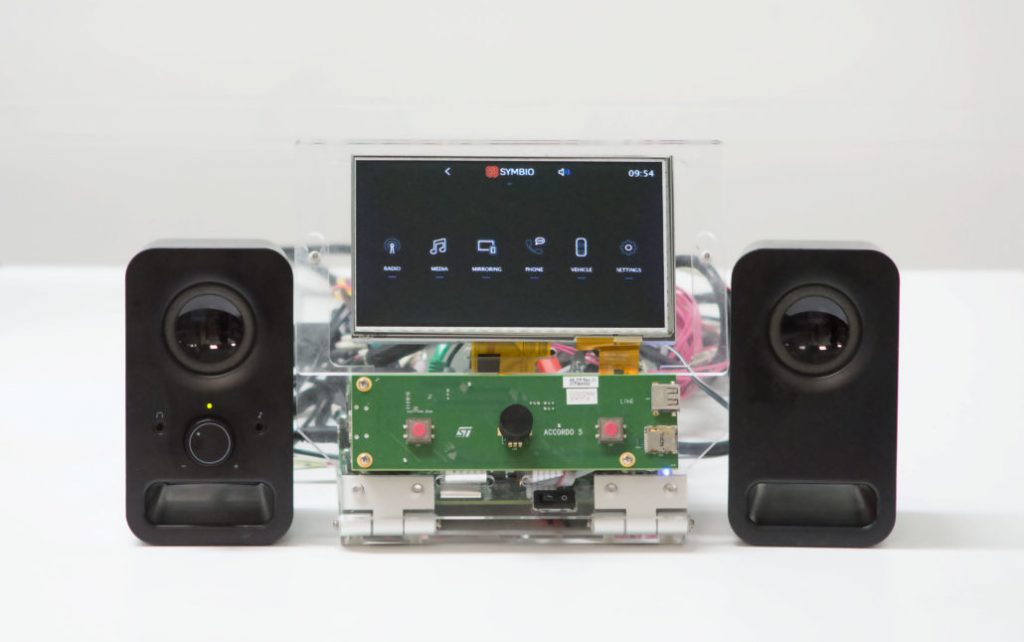 All cars will soon be intelligent vehicles
Elysian is especially designed for mass-market cars. Higher price point vehicles often have integrated telecommunication connection and car manufacturers' own infotainment system, but lower price point vehicles require more cost-effective solutions.
According to Kemppainen, it is certain that all cars will become soon software and service platforms.
"It is hard to predict individual breakthrough applications at this point. Even smart phones have generated many unexpected applications that nobody has ever seen before. The essential thing in future cars is that the time spent inside the vehicle may be used for fun or work. This is not only about online TV, but the greatest potential is in applications that utilize the route, goal, and the fact that car is a moving software platform, "says Kemppainen.
Elysian is certified to be compatible with all of the most common car software environments – Apple CarPlay, Android Auto, Baidu Carlife and Smart Device Link.
Bringing best attributes together
Symbio has developed technology together with The Qt Company specialized in user interface development tools, and with Capricode, specialist of industrial Internet and automotive security.
The user interface and applications have been created with Qt's cross-platform development framework, including libraries, APIs and tools for faster time to market. . Automotive OEM's and Tier1's can provide a consistent user experience across all in-vehicle screens cost-efficiently – the code needs to be written only once and deployed across devices and platforms. For end users, the user experience remains the same regardless of the device or screen.
Capricode includes secure remote management to Elysian solution. With Capricode's patented SyncShield product, software maintenance can be automated over the entire lifecycle of the car. Remote management also offers features such as the cyber security of the entire fleet and dynamic updates, which can enable future business models such as car sharing.
09.01.2018 | News