Symbio cooperates with students at Haaga-Helia University of Applied Sciences
Symbio has been selected as a partner for the Softala program at Haaga-Helia University of Applied Sciences' Pasila campus. The development project, which utilizes machine vision, embedded devices, and machine learning, was seen as interesting among students and a project where you can learn a lot about the latest technologies. Symbio aims to provide internships and employment opportunities for some of the students.
Thirteen IT bachelor students are helping Symbio with a machine vision solution commercialization project that runs from September to December 2020. The students participating in the project are final-year bachelor students in the Business Information Technology and Computer Science degree programs. The collaborative project is mainly done remotely, apart from design and demo sessions.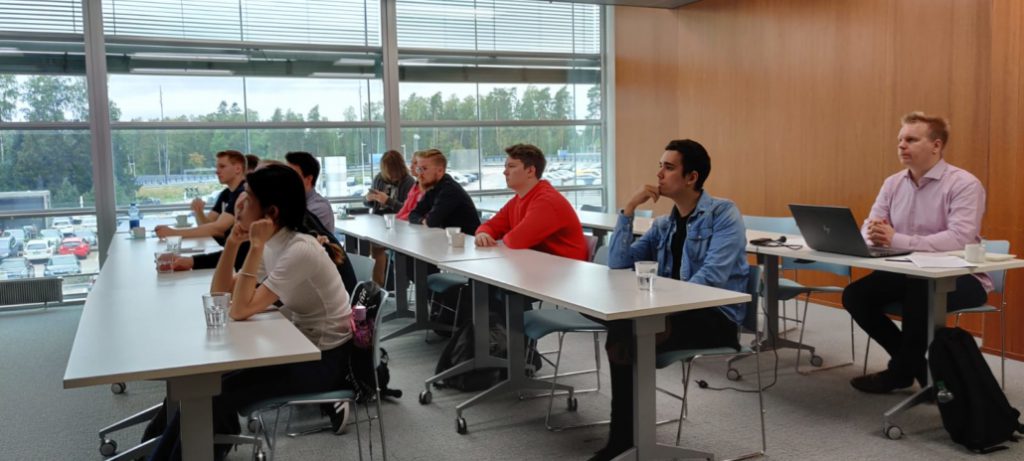 Students are divided into two teams, one of which aims to commercialize the solution so that deployment projects are as easy to implement and parameterize as possible for different uses. The second team focuses on the development of a recognition algorithm in various public spaces where it is desired to study the number of people in customer flows and the monitoring of congestion situations. This information can be utilized for example, in shift planning in restaurants, when information about congestion situations on different days and times is obtained with minute accuracy.
Symbio has previously conducted several customer projects related to machine vision, such as vehicle identification in ports and graphical representation of pedestrian flows in city centers. The machine vision solution can be utilized, for example, in the planning of traffic flows and the optimization of routes based on real human behavioral information. A solution that utilizes artificial intelligence can utilize existing traffic and surveillance cameras indoors and outdoors. The data generated by the system can be transferred directly to the customer's cloud environment or to the desired reporting system. In traffic counting, the direction and speed of movement can be measured, and the collected data can be utilized in traffic planning.
22.09.2020 | News