Symbio Moves: Part 1 ­– Oulu
Now you can find us again in the center of Oulu, in the best and finest place on Torikatu!
Remote working and empty offices during Covid-19 times made us at Symbio think about the meaning of the office today. Most of our employees have worked remotely for the past two years and anyway, work in client projects mainly takes place at our clients 'premises. So why did we decide to search for new premises for our offices both in Oulu and Espoo? Why do we want to move?
We wanted our office to be a meeting place for our employees. A place to see colleagues, have spontaneous discussions and talk about more than just the topic of the meeting. A place where you can ask a colleague for a quick advice on a problem you're working on or tell a fun story that happened the last night. In addition to software development, quality assurance for automotive infotainment systems is done at the Oulu office, and our goal was also to guarantee the best working conditions for this activity. Now you can find us again in the center of Oulu, in the best and finest place on Torikatu!
In this story, a few of our Oulu office employees share their thoughts on what the office means to them today and what kind of feeling the new office has created.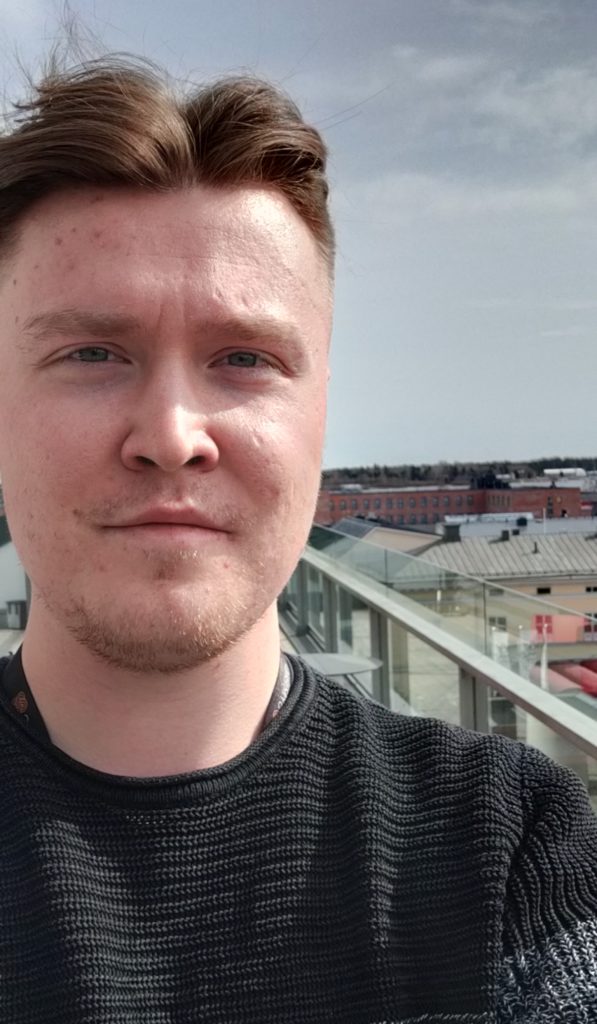 Topi Ruonala started his internship and thesis at Symbio just before Covid-19 and proceeded to quality assurance tasks in automotive projects. "Remote work right at the beginning of a career was a challenging moment. There's a higher barrier to contact people remotely compared to working at the office. When everything else also happened at home, I started feeling very isolated. After six months, I moved on to quality assurance tasks that are done in the office because the equipment being tested are there. At the office I got to know new colleagues and those people have been the most important thing for me since the beginning. I am really happy of the team I work with."
Riitta Lehtola also works in quality assurance. Riitta started at Symbio just over a year ago and has worked from the office during Covid-19. "I work in the office because the test benches I use are there, and I also like to work in the office. Now that there are no restrictions on gathering, it's easier to be together in the office as well. In Oulu we have about 10-15 people daily in the office plus occasional visitors. It's really nice to have a lunch together or have a coffee with teammates and other colleagues too."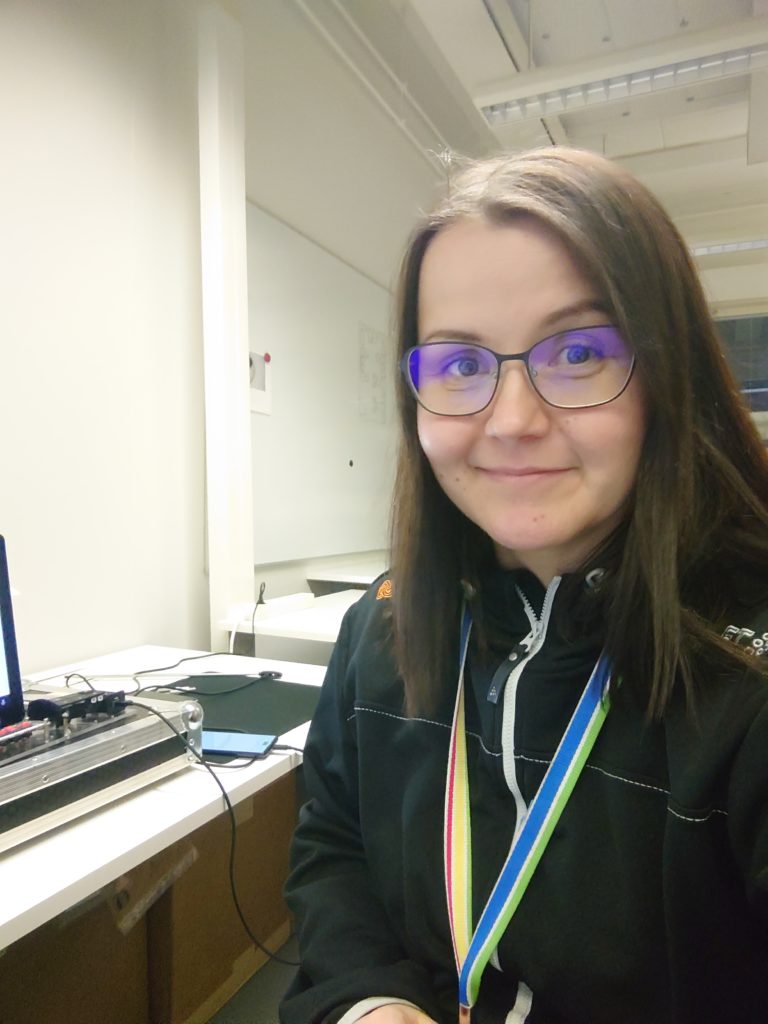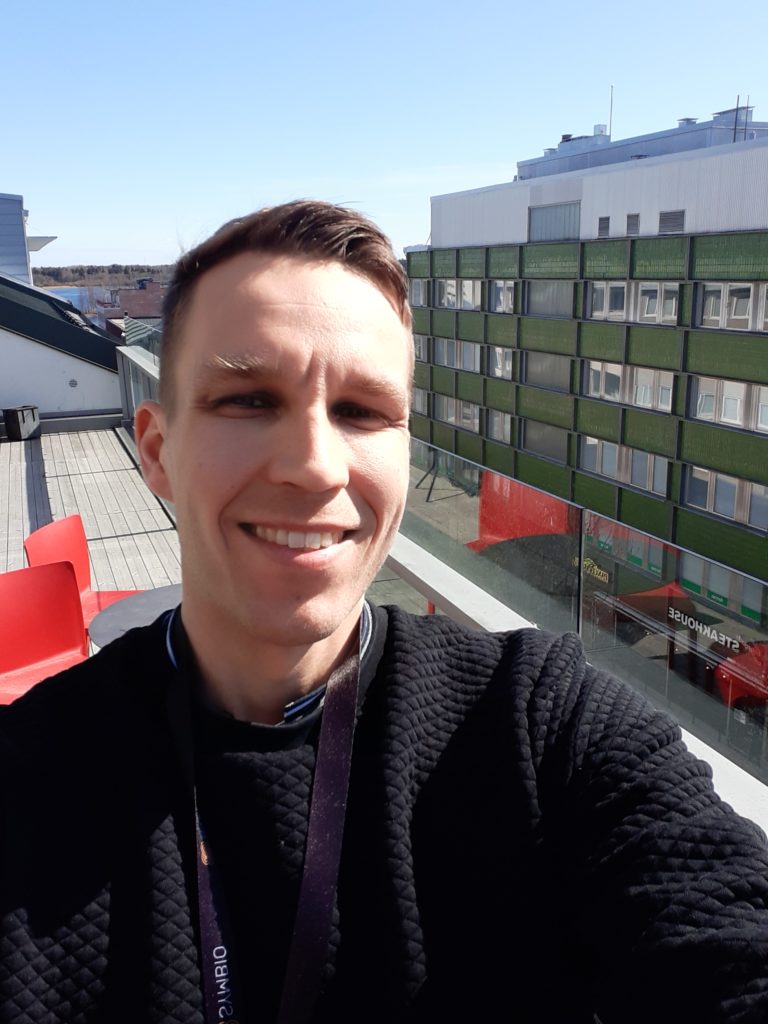 Antti Männikkö started recently at Symbio as a talent acquisition specialist. "Now, during the first month of Symbio, I've been working more in the office than remotely. It's really important to meet the people as a new employee. Remote working is more consuming if you only work with your own laptop. On the other hand, it has its advantages, for example taking child to the kindergarten. But at the office, the colleagues are the thing. And all the good talks that we have."
Moving to the new office has got very good feedback. "The facilities are really good. Even when I heard of the location, I was excited. I live close to city center so I can cycle to work. And you can get to the city center by bus from any direction. There is a pool table and a comfortable lounge area, and lunch places are just around the corner. As a bonus, there are sauna facilities where you can also have sauna nights in your free time," Topi comments on the new office.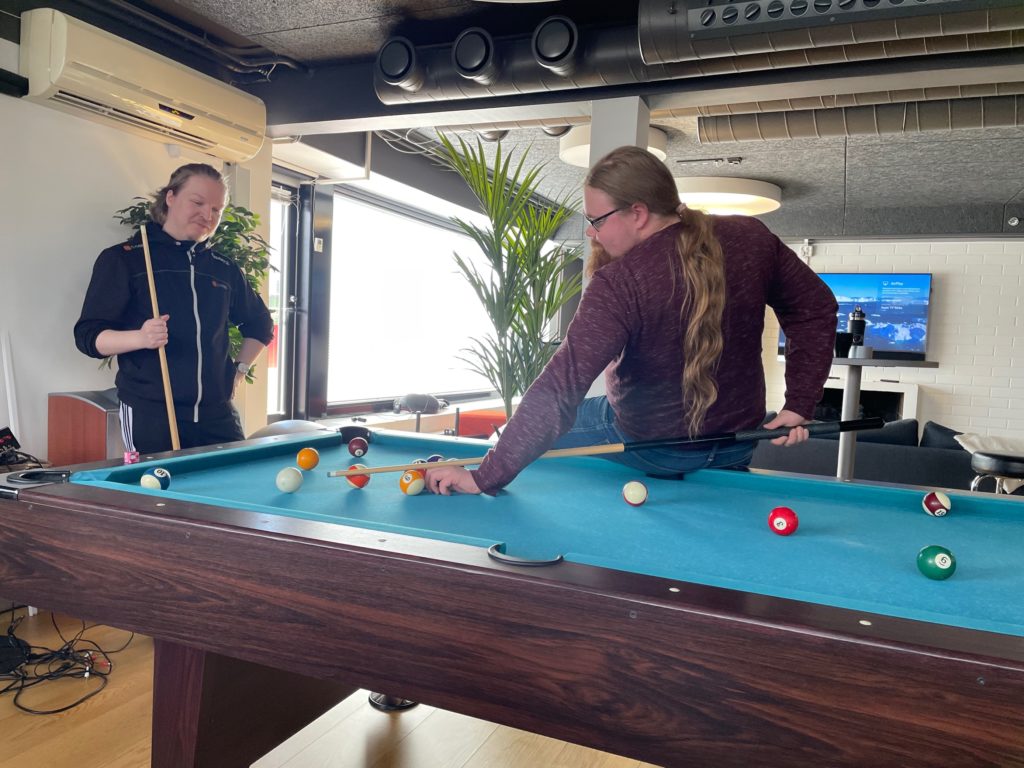 Riitta also appreciates the central location of the new office: "Everything is close. If you need to take care of something of your own in the city in the middle of the day, you can do it easily. You can even grab an e-scooter from the street. You can reach the office by bus and there's also parking available. We have a comfortable place where everything has its place and we are not too tightly packed. And of course, it's a nice bonus to have your own sauna."
The sauna facilities also work for more than just sauna nights: "I like running and biking. The office has shower facilities so you can go for a run or a bike ride in the morning. Or to go on the best jogging route in town after work, take a shower and go to a restaurant afterwards. The building is nice, centrally located and has great views from the windows and roof terrace. I think this also creates a certain kind of image of what kind of company we are. Proudly on display, not hidden in the middle of the forest," Antti comments.
See you at Torikatu!
24.05.2022 | Articles