Marjo Torvinen, Test Engineer, Specialist Automotive
"The atmosphere at the Oulu office is warm, and we have a unique team spirit with a lot of laughs."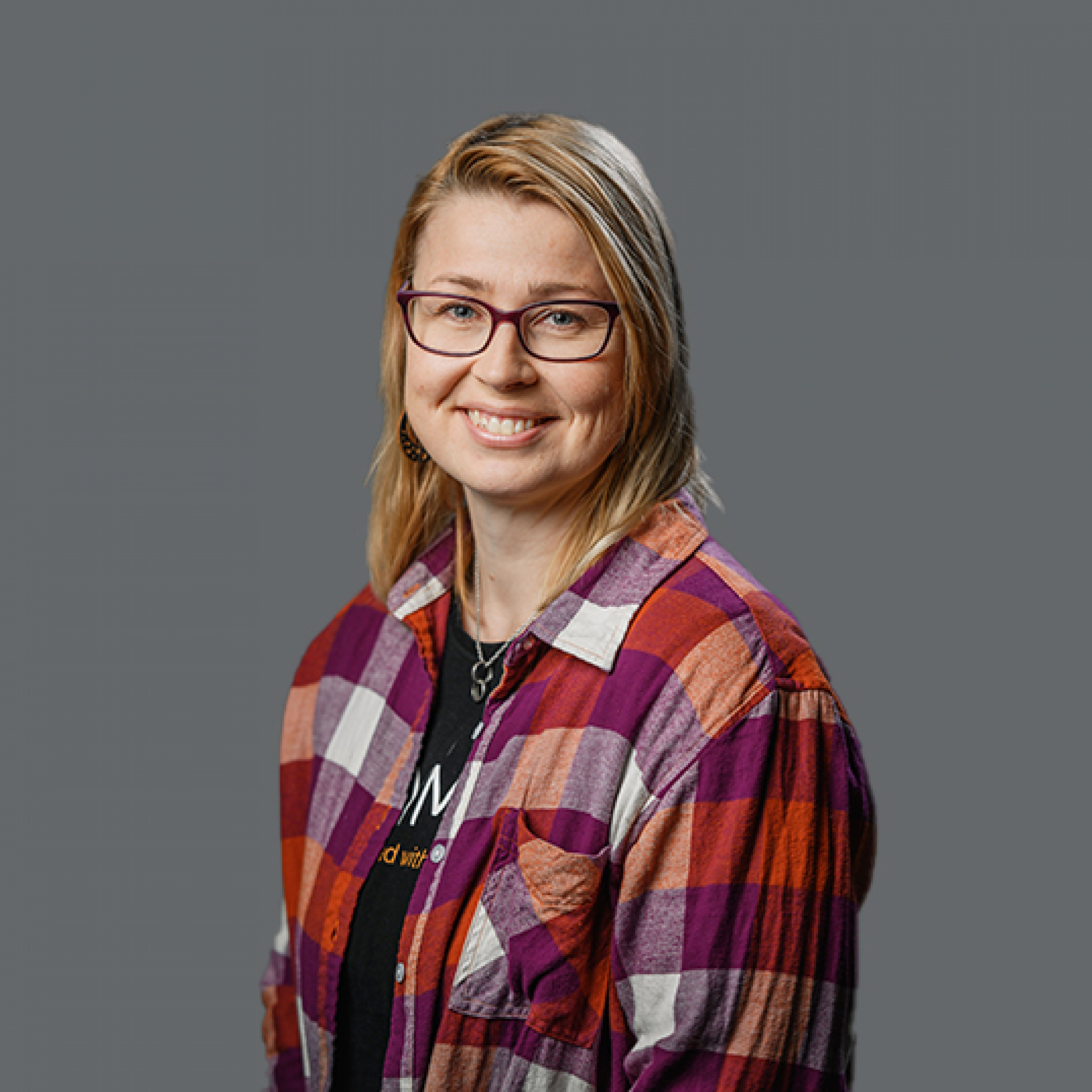 I work in a small, close-knit team of four other test engineers at Symbio's Oulu office. We do intense customer projects in the automotive domain for customers from all around the world. I have worked at Symbio for over 16 years. My role has evolved a lot during my career, but I have been worked with testing the majority of the time. In my early Symbio career, I tested mobile phone applications, then worked with the health tech products, and now on the automotive side.
I get to work very closely with the end customers. Usually, the projects last 2-4 months. I have ownership of the entire testing process from start to end that brings variety to everyday work, making my responsibilities many-sided. I take care of project management, which requires excellent time management skills. Next to that, I do the hands-on testing work utilizing different applications, testing environments, and automated tests. I communicate daily directly with customers through various channels. I document the test results online right away, which allows the customers to see them in real-time. The tests are similar despite the customer, but the cycle of the project is never the same. As a small team, we work together for a common goal. Sometimes the project keeps us more occupied and we help each other to meet the tight schedules. Another week might be less busy, and then we have more time for self-development and development projects overall.
In my role, there is a significant international aspect. The customer base I work with represents many cultures. As a part of the projects, there is also a need to meet the customers face to face. My role has already taken me overseas to Brazil, South-Korea, Japan, and the US.
At Symbio's Oulu office, the coffee culture is serious – in a good way, though! We tend to have the morning coffee together, and we also gather for afternoon coffee breaks daily. These moments are relaxed, and one gets to know people across the different teams. During this new normal time, we have continued having these sessions online. The atmosphere at the Oulu office is warm, and we have a unique team spirit with a lot of laughs.
08.02.2022 | Career stories