Riitta Vaajamo, Sales Director
"Our sales team is in different locations, in Helsinki and Oulu, but still our relations are very warm even though we rarely see each other. There are also customers in different time zones outside of Finland, and project work is done with people from different cultures."
Could you tell us who you are and what is your role at Symbio?
Hello! I'm Riitta and I'm in charge of sales at Symbio. My goal is of course to grow the business, but my daily job includes a lot of other things as well, such as being a supervisor for salespeople, and developing the customer relationships. Usually in the organization, the sales director is an administrative supervisor, but I also have a sales quota myself. I like it because I want to stay in touch with the daily customer work and the realities of sales. To manage sales, you need to understand what the customer values and what the customer needs.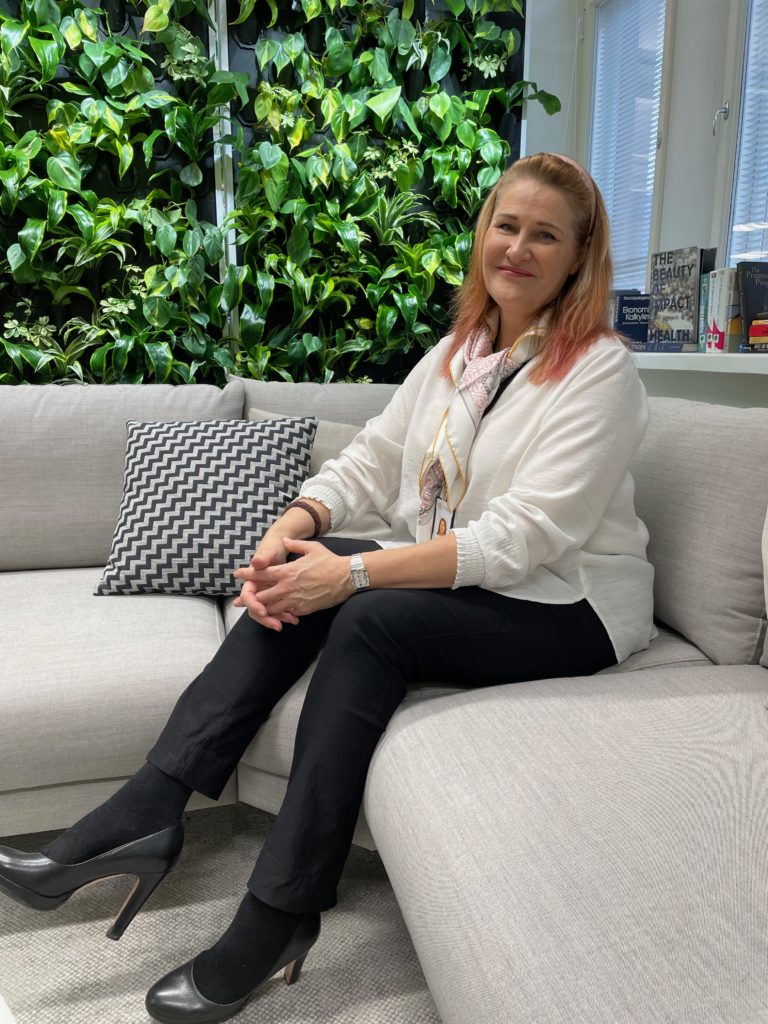 What kind of career path have you taken before your current role?
Well, I have walked the path already for 34 years. I started in the IT field at a young age in the end of the 80s, long before modern internet and touch screens. I quickly realized that this industry is really interesting, and I want to explore it from many perspectives. I have worked for big American companies like Digital, Sun and Oracle, but also for a smaller wholesaler called Computer 2000 and at Hitachi and Atea. I have sold both hardware and firmware, and also software and total solutions to different customers. In addition, I have sold information security and storage solutions, and when you throw in the current sales of software development consulting, the whole package is pretty much there.
From all of this I have formed a strong overall picture and I can now understand the customers' point of view from many angles. At Symbio we develop end-to-end solutions from hardware to the cloud, and it is important to understand the customers' IT environment as a whole.
You now stepped into the shoes of a director after a long practical sales career. The classic question, how do you feel now?
After several discussions, the opportunity for taking on the responsibility of sales director opened up, and I felt that now I have the skills to take it. To be honest, there is a lot to do. New perspectives to the business have opened for me and you must think about where to pay attention when looking at the bigger picture. But the atmosphere is really good and inspiring.
You have worked in the IT sector for a long time. As a woman, have you faced challenging situations in a very male-dominated field?
If there has been, I haven't really noticed. I'm sure there might have been some belittling when I was younger, but at first, I was so excited about the work that I didn't even notice it. I must honestly say that I have not encountered much discriminatory treatment. It may be that as a woman you are even better able to discuss some difficult issues.
What do you like most about sales?
It might sound a bit cliche, but it's about the customer being satisfied. When you have been able to create a relationship where things go well for both parties, it is really rewarding. And when you manage to win the contract in challenging circumstances. Overcoming challenges and turning them into positive results is the salt of sales work.
What if you weren't in sales, what would you do for a living?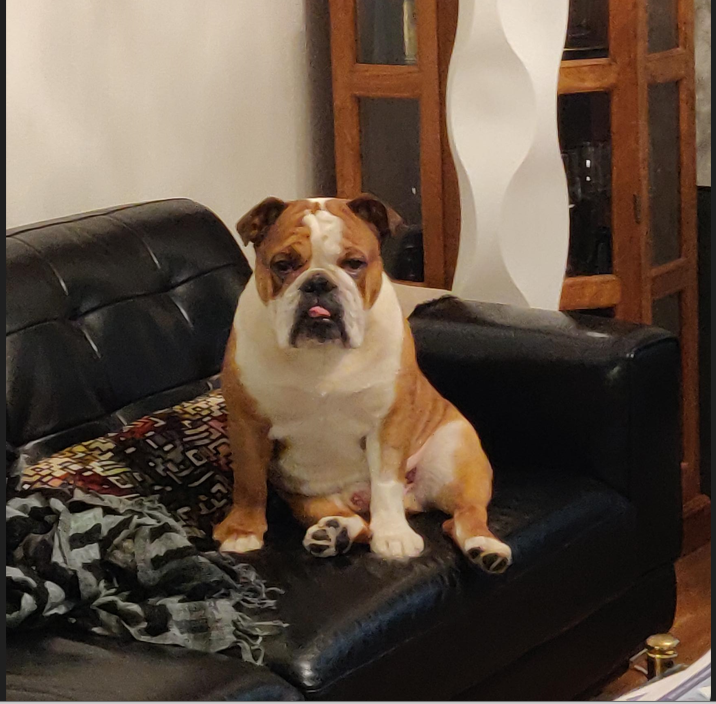 Hmm, it would be related to business in some way. Perhaps my own business related to animal welfare, like a veterinary clinic, or dog or horse physiotherapy. I've already helped my friends' animals in my spare time and it's a very satisfying thing to do. I've done show jumping with horses before, but now my four-legged friends have shrunk from horses to English bulldogs.
Symbio has a strong culture of remote work and hybrid work. How has it fit into your lifestyle?
Symbio already adopted remote work very well during the first Covid wave. And actually, during that time we got one of the biggest project wins. Of course, sales has its own challenges remotely, when you can't interpret people's sign language that well, and formation in the remote meetings had to be re-planned. For example, a remote meeting that was not rehearsed easily led to talking over others. But when the roles and presentations were rehearsed in advance and everyone was clear on their role, it turned in to our favor.
In general, the hybrid model is good, the extremes are not. When the model works well, it is also an advantage, and everyone feels happier. For instance, it was really nice yesterday when we went to lunch in the city center with the team, while other days I can work remotely. Our sales team is in different locations, in Helsinki and Oulu, but still our relations are very warm even though we rarely see each other. There are also customers in different time zones outside of Finland, and project work is done with people from different cultures.
Do you have a fun fact to share about yourself that you wouldn't guess at first glance?
I am a good chef. My specialties are all Italian dishes like pastas, veal chops, antipasti, etc. People often think that if you've made a career, you can't even boil water, but I can cook even for a larger group.
17.02.2023 | Career stories