RoboCon 2021 – 3 days packed with presentations, sprints & workshops!
RoboCon is an annual gathering of the Robot Framework (RF) community. This year, as you've probably guessed, the 2021 conference-the 4th of its kind, was held as a remote event from the 16th through the 18th of March. This three-day event was packed with presentations and a good number of sprints and workshops extending until the 19th of March. Gather.town hosted the conference virtually in the 2D RoboCon Venue.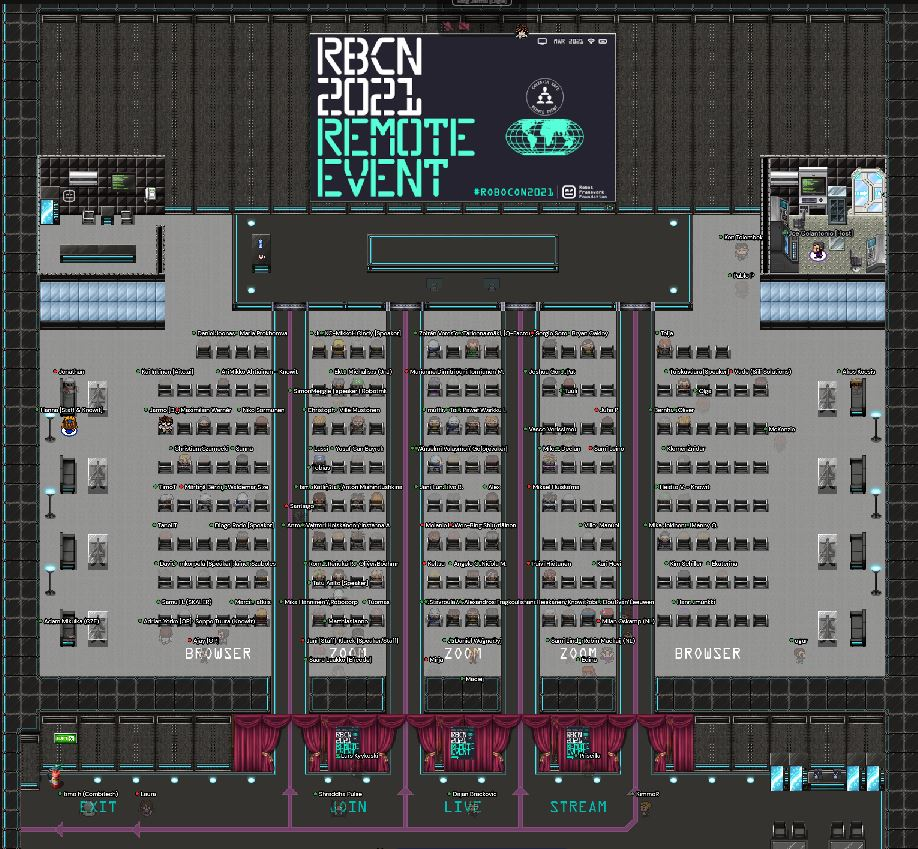 As of 2021, a total of 57 companies are supporting the RF development through the foundation. Symbio is one of the members of the Robot Framework Foundation. The RF community is also very active and offers a slew of contributions.
Pekka Klärck presented the RF major release 4.0 in the keynote that kicked off the conference. Fortunately (or unfortunately depending on your Python convictions) this will be the last Python 2 compatible major release. But it sure comes with a bunch of cool features:
RF has been the generic open-source automation framework of choice for many a project in Finland and abroad. Its operating system and application agnostic nature make it an ideal test automation and robotic process automation framework. It continues to enjoy support from the cutting-edge tech giants for its development as well as boasts of a passionate developer community churning out great enhancements for it.
Its open and extensible nature allows for it to be integrated with virtually any other tool to create great and flexible automation solutions. RF shines with its approach to utilizing human-readable keywords. It continues to be at its best with using Python, however, Jython (JVM) and IronPython (.NET) are "alternatives". And, all that comes at no cost to use, i.e. no licensing fees!
Check out the RF project on GitHub. Latest and greatest RF MarketSquare goodies:
Robocop – static code analysis tool for Robot Framework language
Browser – browser automation library
Roboscripts – search Engine for Robot Framework Libraries
Sayed Tenkanen, Test Automation Engineer
23.02.2021 | Events