Remote working in Levi – Laura's experiences on her first month at Symbio
"As a new Symbio employee, my experience on our relaxed company culture has only strengthened during this trip."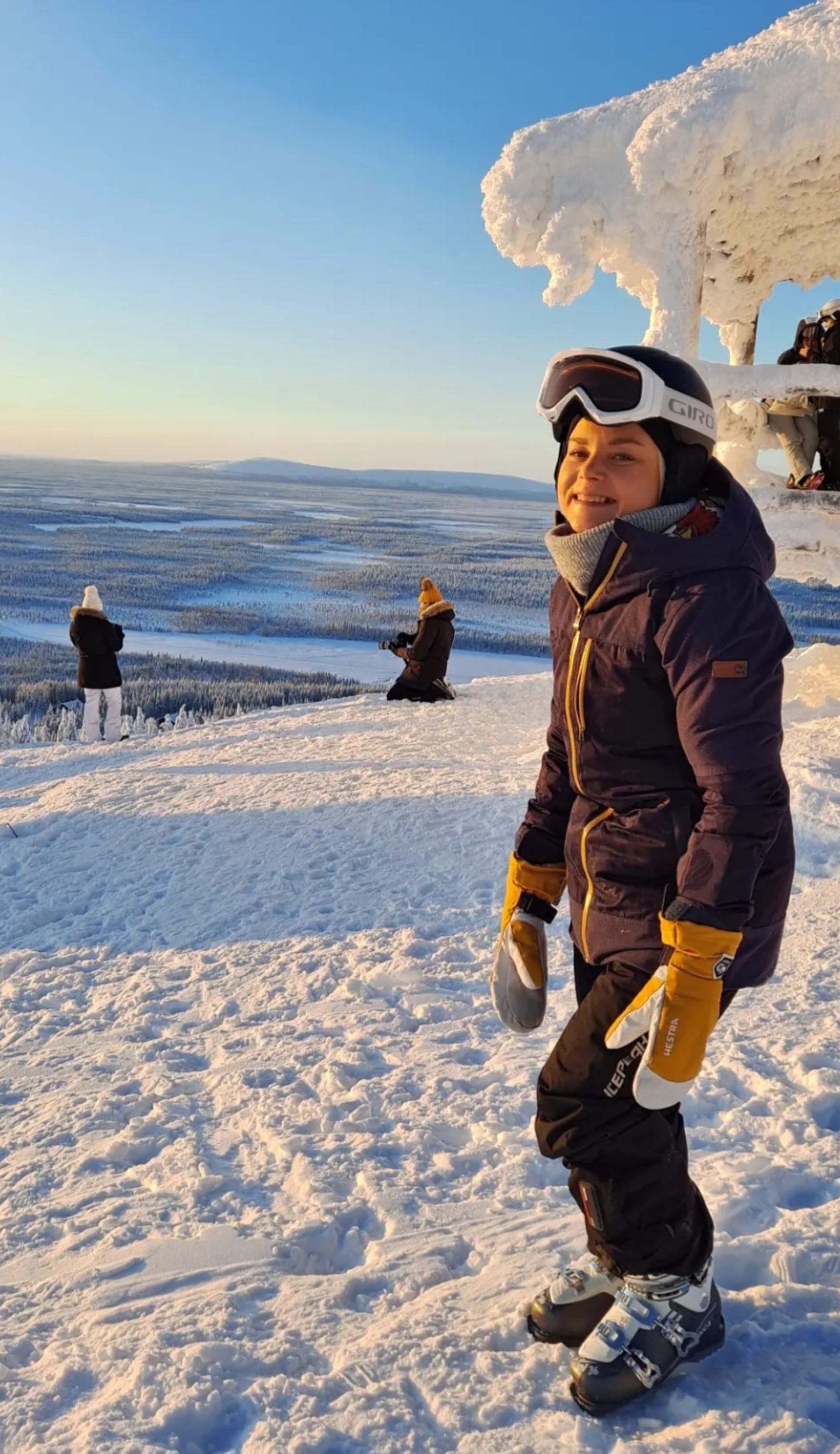 My name is Laura Paananen, a new member at Symbio recruitment team. I started working at Symbio in the beginning of 2023. I found Symbio through my old colleague Antti, and so far I've been very excited about my new role. I have almost five years of experience in recruiting, of which the last two years in the IT field. Changing jobs was not self-evident for me. I had certain criteria that should be met when I was thinking about the next job. One of them was the freedom to decide where I work, be it remotely or in the office.
I noticed right away during the recruitment process that Symbio is very open minded with the working arrangements. I had booked a shared cottage with my friends at Levi in Lapland already in the previous summer, with the intention of spending a couple of weeks there doing remote work and enjoying winter activities. Even though I had only started at Symbio a couple of weeks before leaving for the trip, it was not seen as a problem, but handled with a positive attitude.
I've noticed when doing recruiting myself that one of the most valued things in the workplace nowadays is the opportunity to decide yourself where to do the work. Especially after the Covid-19 period, at least we at Symbio have found the hybrid model to be a functional way of working. Freedom and responsibility go hand in hand, but comfortable office spaces in the heart of Helsinki offer a change from working alone at home if you so desire.
Well, how has remote working been at Levi? I'd say that I get into even a better flow state when I work here rather than alone at home. At first, I was nervous if the cottage would have sufficient WiFi connection or if I would have quiet place for the meetings. All the stress about these was completely unnecessary. Working here is not much different from a normal open office in any way.
My friends also work remotely here, so we have the same daily rhythm. Evenings and weekends we dedicate to hobbies. We have workstations around the cabin and one electric table that everyone can use in turn. I believe that the balance between leisure and work promotes well-being at work. I have slept and rested more than at home, and I get to spend my free time with meaningful sports activities. There is time for a different kind of recovery than in my hectic everyday life in Helsinki. In addition, I get quality time with my friends.
As a new Symbio employee, my experience on our relaxed company culture has only strengthened during this trip. I'm still happy that when I go back to Helsinki, I'll be able to visit the office again and see my colleagues face-to-face.
24.01.2023 | Career stories