VXI – Performance Pro Coaching Platform for Modern CX Services
"Working with Symbio has enabled us to gain another decisive competitive edge when providing services and solutions to our customers."
BUSINESS SITUATION
VXI Global Solutions, with over 30,000 people across 40+ locations worldwide, is one of the fastest growing, privately held business services organizations in the United States. VXI is an industry leader and excels in designing, building, implementing and supporting innovative customer engagement platforms coupled with world-class business services. Symbio is a daughter company of VXI.
The challenge was on for VXI to build a leading edge product that is user-friendly, simple to deploy and had innovative features to address the following challenges:
How do you know that you are delivering the right training, at the right time, to the agents who need it?
How do you ensure that coaching is having a material impact on KPIs and performance
Flexibility is needed to access data and information at any time on any device.
SOLUTION
To meet these challenges, Performance Pro 360 was developed by Symbio as an easy-to-use cloud-based solution designed to deliver customer experience organizations unparalleled visibility into their coaching process. Performance Pro 360 enables you to better deploy and manage all coaching interactions, and agent performance – no matter the size of your operation, your location, or even the device you use.
Symbio provided the following features & benefits:
Cloud-based product accessible anywhere and on any device
Analytics-driven data verification; display, analyze, and view KPI scores by week, month and quarter.
Configurable UI with easy-to-use look & feel options
Gamification incentive plans and awards
Collaboration with chat & social media functionality allowing real-time internal communications and file sharing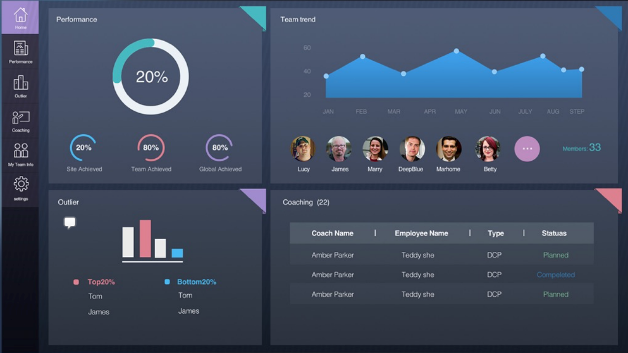 Symbio deployed its China-based development and delivery teams to bring Performance Pro 360 to VXI. The Symbio team effectively leverages Agile methodologies in the development process, and as the product matured, this has allowed ongoing continuous and rapid customer deployments. Today, the team delivers and supports Performance Pro 360 for dozens of customers and is continuously expanding its feature set to frequently evolving customer needs.
"Working with Symbio has enabled us to gain another decisive competitive edge when providing services and solutions to our customers, from small to large. Performance Pro 360 is not only a cutting-edge product, but it enables us to show how flexible we are in providing rapid feature development and deployment according to concrete needs from the field." – Manager, IT Special Projects & Development, VXI.
28.08.2018 | References