Interval – The Number One Vacation Exchange Network in The USA
"We ended up selecting Symbio as they had the exact mix of skill sets and industry expertise that were needed for the project and the team also was a good cultural fit."
BUSINESS SITUATION
Interval International is the second largest timeshare exchange company in the world. They were purchased by Marriott Vacations in August 2018. Interval operates in two primary segments, Exchange and Rental, and Vacation Ownership with the acquisition of the Hyatt Vacation Ownership business in 2014. Exchange and Rental offers access to vacation accommodations and other travel-related transactions and services to leisure travelers. Vacation Ownership engages in the management of vacation resorts, sales, marketing and the financing of vacation ownership interests.
Interval's challenge was their new product introduction was slower than their competitors. They had low client satisfaction that had a negative revenue impact. After analysis, they were being limited by their existing AS/400 technology platform. The solution was to migrate the existing AS/400 membership and exchange platform to Java using SOA (Service Oriented Architecture), which resulted in increased Customer Service Representative productivity, increased flexibility for future product introductions, increased acquisition of new members and finally, improved member retention rates.
SOLUTION
Symbio used "Flying Team Concept", where anyone can work on any functionality. People-Process-Tools. A Just in Time & flexible approach! We performed parallel development execution, implementing more than one module at a time. We then moved from our Flying Team to our High-Performance Offshore Team.
From dependent to self-sustained. We gained speed after knowledge transfer because we co-located all the development functions offshore (Development, Operations, QA, and Business Analysis). Our Expat Rotation Program, rotating people from China to Interval's Miami site improved retention, increased and facilitated knowledge sharing and transformed Symbio from a development shop to a Trusted Interval Partner!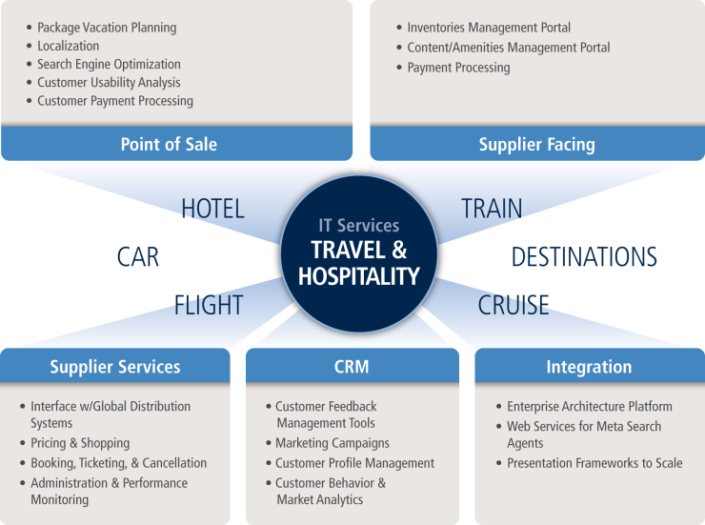 RESULTS
As a result, Interval's IT group was given 2 prestigious awards:
The ACE (ARDA Circle of Excellence) Innovator Award, awarded for Interval's Exchange Tracker, which is a key feature of the Interval Sales Tool Kit iPad application.
The Technology Project Manager Team nomination, which was awarded to Interval's Mobile Application Team for the Getaways native app and the mobile optimized version of IntervalWorld.com.
"China and India are both markets that offer great access to talent. We ended up selecting Symbio as they had the exact mix of skill sets and industry expertise that were needed for the project and the team also was a good cultural fit. Cost was also a factor in our decision-making process. We found that China had comparable expertise, but with a better pricing model". – Marie Lee, CIO, Interval International
25.10.2020 | References